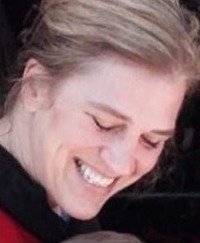 Name: Roberta A. Rybinski.
Died: March 8, 2016.
Age at death: 51.
Cause of death: Stabbed.
Location: Tonawanda, New York, USA.
Disability: Bipolar disorder.
Details:
Roberta, who was living on disability payments due to her bipolar disorder, was abused by her boyfriend. At one point she was able to leave him and get a protection order, but eventually she moved back into his apartment–an apartment to which he held the only key.
Roberta was stabbed to death by her boyfriend.
Case status:
John M. Avent (Boyfriend), convicted of murder, sentenced to 25 years to life.
Source:
Judge tells convicted murderer his 25 years-to-life prison sentence is well-deserved
Jury convicts boyfriend in Tonawanda woman's murder
Man arrested in connection to Tonawanda murder
Police investigate Town of Tonawanda woman's death