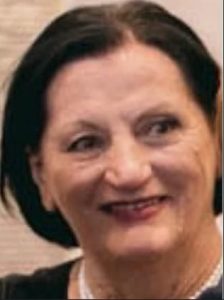 Name: Robyn Beever.
Died: February 25, 2021.
Age at death: 81.
Cause of death: Strangled.
Location: Varsity Lakes, Queensland, Australia.
Disability: Dementia.
Details:
Robyn was found dead in her garage. Police suspect her husband of having strangled her or killed her with an axe during an attempt at murder-suicide.
She had a small dog named Foxy.
Case Status:
Maxwell Beever (Husband), charged with murder; died before trial.
Source:
Why slain Gold Coast grandma will never see justice
Elderly man in court charged with wife's murder at Gold Coast home
Man accused of killing his wife allegedly tried to put body in a car
Family say they are supporting 82yo man accused of murdering wife
Woman allegedly murdered by husband may have been dead for a day
Husband charged over suspected murder suicide won't cooperate, police say