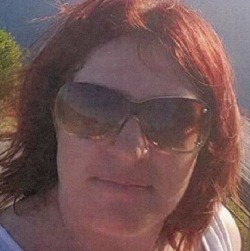 Name: Samantha Kelly.
Died: January 22, 2016.
Age at death: 39.
Cause of death: Murder.
Location: Kangaroo Flat, Bendigo, Victoria, Australia.
Disability: Intellectual disability.
Details:
Samantha and her four children lived with three housemates. The housemates eventually banned her from the main house and made her live in a rear bungalow, while they kept her children in the main house. Seeing the danger, Samantha asked a social worker to help her move out, but she never managed to escape.
Her housemates first tried drugging her. When that didn't work, they beat her to death with a hammer and buried her body; then they claimed she had run off with a man and tried to take custody of her children.
The children, aged six, five, four, and 11 months, are safe and living with Samantha's brother.
Perpetrator: Peter James Arthur (Housemate), pleaded guilty to murder, sentenced to 18-22 years; Christine Lyons (Housemate), convicted of murder and attempted murder, sentenced to 23-30 years; Ronald Lyons (Housemate), convicted of attempted murder and assisting an offender, sentenced to 9-12 1/2 years.
Source:
Loner jailed over murder plot to steal kids
Bendigo man jailed for murdering woman with hammer over custody plot
'Manipulated' murder accused deeply regrets hammer killing of housemate
Vic accused killer wanted kids, court told
Vic murder accused said victim walked off
Christine was infertile and "desperately" wanted kids. So she masterminded a sick plan.
How a mother got trapped in squalid web of a woman who wanted to be 'Ma'
Crown asks for life sentence as family grieves Samantha Kelly
'I will never forgive you': Murder victim's family address killer who tried to take kids
Former Ballarat woman still denies she killed mum to gain custody of her kids
Woman jailed for 30 years for murdering mother to take her kids
Infertile woman planned murder of disabled neighbour to take custody of her four kids