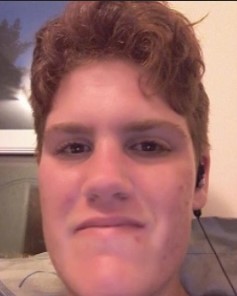 Name: Sarah Curran.
Died: July 23, 2020.
Age at death: 22.
Cause of death: Choked, drowned, stabbed, and bludgeoned.
Location: Winchester, Virginia, USA.
Disability: Asperger syndrome.
Details:
Sarah's ex-boyfriend killed her by choking, drowning, stabbing, and bludgeoning. They had recently broken up.
At ten years old, Sarah gave out Pop-Tarts to people waiting at a local bus stop. As a teen, she was a Special Olympics swimmer, bowler, and roller-skater and rode on a float in the Shenandoah Apple Blossom Festival. She volunteered at a local food and clothing pantry. She loved animals, so she volunteered at the animal shelter. As an adult, she used to spend her Social Security check on buying people steak dinners at a restaurant.
When she moved out, her family worried that she would be taken advantage of because of her kind and trusting nature. Sarah was living in a homeless encampment when she died. She had strong political opinions, backing the Affordable Care Act on social media.
Case status:
Larry Lee Mullenax III (Ex-boyfriend), pleaded guilty to first-degree murder, sentenced to 40 years.
Clara Ann Perdue, convicted of concealment of a body, sentenced to up to 5 years in prison.
Source:
Woman gets 5 years for body concealment
Man gets 40 years for killing ex-girlfriend
Sentencing delayed for convicted killer
Autism Memorial: Sarah Curran
Man facing up to 50 years for homeless woman's murder
BREAKING NEWS: Man enters plea deal in homeless encampment murder
Judge orders second evaluation of body concealment suspect's mental status
Man indicted for first-degree murder in woman's death
Woman slain in Frederick Couty; ex-boyfriend charged
Missing Winchester woman found dead, suspect charged in her murder
Homicide victim identified as missing Winchester woman
Homicide victim fondly remembered
Homicide suspect planned killing for weeks, court documents indicate