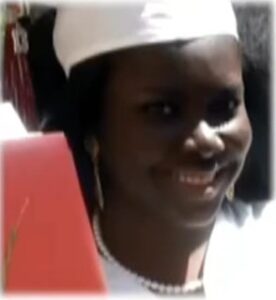 Name: Sermakani.
Died: July 12, 2021.
Age at death: 35.
Cause of death: Strangled.
Location: Tirunelveli, Tamil Nadu, India.
Disability: Learning disability.
Details:
Sermakani's family found her a husband, but when they realized she was already five months pregnant, they allegedly killed her and reported it as a natural death. Neighbors suspected foul play and reported the death to the police, who say that, when arrested, Sermakan's mother and sister admitted to strangling her to "end their misery and save their pride".
Case Status:
Murder case registered.
Murugammal (Mother), arrested.
Selvi (Sister), arrested.
Source:
Unmarried Pregnant Woman With Learning Disability Murdered By Mother, Sister