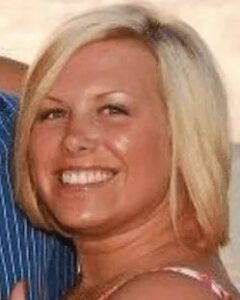 Name: Stacy Hunsucker.
Died: September 23, 2018.
Age at death: 32.
Cause of death: Tetrahydrozoline poisoning.
Location: Mount Holly, North Carolina, USA.
Disability: Chronic heart condition; pacemaker.
Details:
Stacy had a heart condition that had required a pacemaker. Knowing this, her paramedic husband allegedly poisoned her with Visine eye drops, an overdose of which he knew would cause heart failure. She died and he tried to pass it off as natural and claim the insurance money, but an autopsy proved it had been murder.
Case status:
Joshua Hunsucker (Husband), charged with first-degree murder.
Source:
Who is Joshua Hunsucker? Man accused of poisoning wife with eye drops arrested for starting fire on helicopter | MEAWW
'Cheating' Paramedic 'murdered wife with eye drops to claim huge life insurance payout'
View Stacy Hunsucker's Obituary on gastongazette.com and share memories