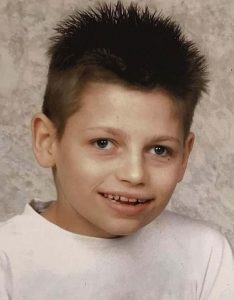 Name: Steven Copo-Horton.
Died: October 28, 2013.
Age at death: 18.
Cause of death: Drowning.
Location: Emerton, Sydney, New South Wales, Australia.
Disability: Angelman syndrome.
Details:
Steven drowned in the bathtub. Prosecutors say he could not have gotten into the bathtub on his own.
"All [Steven] wanted to do was kiss and cuddle everyone," his mother remembers.
Case status:
Charbel Younes (Stepfather), charged with murder. After being released on bail, he broke his wife's arm and shot at his other stepson. Court subsequently denied bail. Acquitted.
Source:
Stepdad acquitted of murder at retrial
Drowned teen couldn't have got in bath
Charles Younes trial: Man denies murder of disabled stepson in bathtub
Tradie charged with drowning murder of his disabled teenager stepson
Stepfather charged over teen's bathtub death
'Concerning history of violence': Couple split one week before teen found dead in bath
Man charged with murder over 2013 bathtub drowning of teen
Man who drowned disabled stepson 'broke ex-wife's arm and shot a gun'