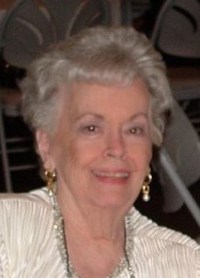 Name: Shirley Neumann.
Died: October 31, 2013.
Age at death: 77.
Cause of death: Undetermined.
Location: Fenton, Missouri, USA.
Disability: Dementia.
Details:
Shirley Neumann's death was initially thought to be an accident. Her daughter, who visited her at her retirement home, was the last person to see her alive; when her daughter left, she told staff that Shirley would not be down for dinner. In the morning, Shirley was found dead beneath her broken fourth-floor balcony, having fallen to her death. Her daughter was the beneficiary of her $500,000 life insurance policy.
Shirley's death was ruled an accident, but her daughter is under investigation for two other murders, also of disabled people: Betsy Faria, her friend, whose death was disguised as a suicide and for which Shirley's daughter is charged with murder; and Lewis Gumpenberger, her ex-boyfriend, in whose shooting death Shirley's daughter pleaded no contest to murder.
Investigators tested the railing and found that someone of Shirley's weight should not have been able to break the railing by falling into it. Shirley Neumann's manner of death has been officially changed from "accidental" to "undetermined".
Case status:
Pamela Hupp (Daughter), under investigation.
Source:
Pam Hupp
In her own words: Pam Hupp on her mother`s fatal fall
Woman, 77, dies after falling from third-floor balcony of Fenton-area retirement home
Shirley Neumann Obituary
Police seek new information on death of Pamela Hupp's mother
Police reviewing death of Pamela Hupp's mother
Police reviewing death of Pamela Hupp's mother
Loved ones of man killed by Pamela Hupp speak out
Pam Hupp could still be collecting government disability checks in jail
Medical examiner changes manner of death for Pamela Hupp's mother
Mom's Death Not to Be Discussed at Pamela Hupp's Trial