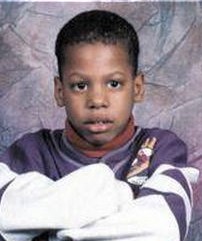 Name: Timothy Boss.
Died: February 23, 2000.
Age at death: 10.
Cause of death: Homicide.
Location: Remsen, Iowa, USA.
Disability: Unspecified "special needs".
Details:
Timothy's adoptive parents beat him, and when he died from their abuse, buried his body in their basement.
Case status:
Donald Boss Jr. (Adoptive father), first-degree murder, sentenced to life in prison.
Lisa Boss Green (Adoptive mother), voluntary manslaughter/attempted murder/child endangerment/willful injury, 50 years prison.
Source:
Timothy Boss