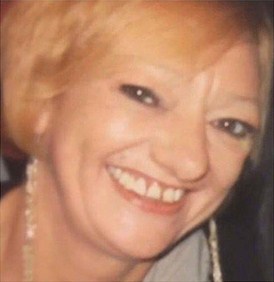 Name: Tina Billingham.
Died: February 6, 2017.
Age at death: 54.
Cause of death: Murder.
Location: Rowley Regis, England, UK.
Disability: Depression.
Details:
After a long abusive relationship, Tina's partner stabbed her through the heart with a sword. During the trial he tried to claim she had done it to herself because of her depression.
She was a friendly woman, the mother of two, who liked to have friends and neighbors over for coffee.
Perpetrator: Ronald Cooke (Partner), convicted of murder, sentenced to 24 years to life.
Source:
'Murdered' Sandwell mother could have killed herself, court told
Funeral Fund For Tina Billingham
'Our sadness is overwhelming': Family's tribute to murdered Tina Billingham
Murder accused: She killed herself after I called her bluff
Murderer Ronald Cooke's violent and bullying past revealed
Man jailed for life after stabbing partner to death in row