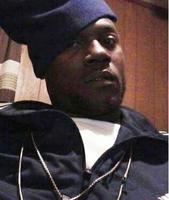 Name: Troymaine Deanthonies Johnson.
Died: March 17, 2017.
Age at death: 33.
Cause of death: Neglect.
Location: Fort Valley, Georgia, USA.
Disability: Paraplegic.
Details:
Troymaine's ex-girlfriend picked him up in her car, leaving his wheelchair behind, then abandoned him in the woods. He was found dead from hypothermia four days later.
Troymaine had a passion for rap music.
Perpetrator: Ruby Kate Coursey (Ex-girlfriend), pleaded guilty to felony murder, sentenced to life.
Source:
Woman Accused Of Killing Paraplegic Ex-Boyfriend By 'Cruelly' Dumping Him In Forest
Woman accused of pushing paraplegic man out of her car, letting him die in woods
Authorities say woman left paraplegic Fort Valley man in woods to die
Fort Valley parapalegic man found dead in woods
Troymaine Johnson Obituary – Macon, GA
Family remembers paraplegic man as a talented rapper and loving soul
Body of Fort Valley man found in Upson County hunting camp
Body found at Upson deer camp
Troymaine Deanthonies Johnson (1983 – 2017)
Woman left paraplegic ex-boyfriend to die in cold, police say
Cops: Georgia woman left paraplegic ex-boyfriend in woods to die
Ruby Kate Coursey: How I left my paraplegic ex boyfriend to die in the cold
Georgia Woman Allegedly Kills Paraplegic Ex-Boyfriend By Stranding Him in the Woods
Woman pleads guilty in murder of paraplegic Fort Valley man left in woods
Woman pleads guilty to felony murder in death of paraplegic Fort Valley man