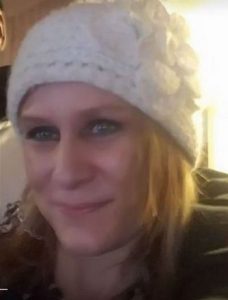 Name: Vanessa Danielson.
Died: September 28, 2017.
Age at death: 36.
Cause of death: Murder.
Location: Minneapolis, Minnesota, USA.
Disability: Multiple sclerosis.
Details:
Vanessa's boyfriend poured gasoline all over her and set her on fire. She managed to escape the house and run into the yard, where a neighbor rushed to her side, put out the fire, and held her hand while they waited for the ambulance. Vanessa died later that day at the hospital.
Perpetrator: Wyndale Fayson (Boyfriend), charged with second-degree murder.
Source:
Charges: Man doused ex in gas as she slept, then set her on fire
Woman with multiple sclerosis dies after monster boyfriend allegedly pours gasoline on bed and sets her on fire — hours after she called for help
Victim's boyfriend charged in Northeast Minneapolis burning death