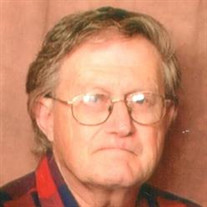 Name: Bruce I. Clayton.
Died: December 18, 2017.
Age at death: 70.
Cause of death: Neglect.
Location: Huntingburg, Indiana, USA.
Disability: Stroke.
Details:
Bruce was neglected by his caregivers. He died of malnutrition and severe pressure sores.
Perpetrator: Latasha Rodriguez (power of attorney representative), charged with financial exploitation, neglect of a dependent resulting in death, neglect of a dependent resulting in serious injury, and exploitation of a dependent with the victim at least 60 years old; Selena Aquila, arrested for financial exploitation and neglect of a dependent.
Source:
Charges refiled in man's death
Bruce I. Clayton – View Obituary & Service Information
Two Huntingburg Woman Arrested In Death Of 70-Year-Old Man
Two area women arrested for neglect of a Huntingburg Man
Two women arrested for 70-year-old's death