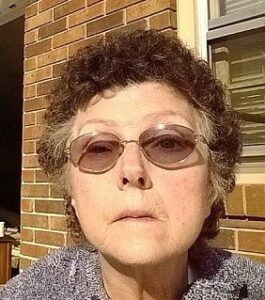 Name: Henrietta "Retta" Green Belcher.
Died: November 5, 2016; bodies found November 15, 2016.
Age at death: 69.
Cause of death: Gunshot.
Location: Inman, South Carolina, USA.
Disability: Stroke; communication impaired; chronic illness.
Details:
Retta was a homemaker whose husband William "Eddie" Belcher, an associate pastor, had retired to care for her after she had a stroke. The couple had five children and fourteen grandchildren.
Eddie and Retta were shot to death by their son, their bodies left in the house for ten days until a relative called police to ask for a welfare check.
Their killer claims that he shot his parents because his father asked him to do it. Whether or not Eddie Belcher asked to be killed, Retta Belcher, unable to communicate because of her stroke, could not have made such a request for herself.
Case status:
Stephen Linwood Belcher (son), pleaded guilty to manslaughter, sentenced to 10 years in prison.
Source:
Boiling Springs man pleads guilty in 'merciful' killing of parents
Attorney: Stephen Belcher's parents asked son to kill them
Community 'shocked' at son confessing to parents' murders
Community 'shocked' at son confessing to killing parents
Deputies arrest son in parents' killing after wife calls 911
Deputies: Son confessed to murdering parents in SC
Eddie and Rhetta Belcher's Obituary
Lawyers: Spartanburg Parents Pleaded with Son to Kill Them
Laywer: Upstate murder suspect was asked to kill parents in poor health
Man confesses to killing parents, directs deputies to bodies, authorities say
SC Deputies: Son confessed to murdering parents
SC man charged with killing his parents
Sheriff's Office: Man, 38, confesses to killing parents
Son confessed to murdering parents in Inman say Spartanburg Co. deputies
South Carolina deputies investigating after son admits to killing parents
South Carolina father begged son to shoot him, attorney says
South Carolina man who shot dead his parents claims his father begged him to shoot them