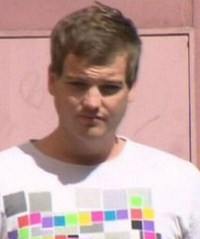 Name: Jonathan Crabtree.
Died: July 18, 2017.
Age at death: 26.
Cause of death: Murder.
Location: Upper Coomera, Queensland, Australia.
Disability: Developmental disability, TBI from car accident.
Details:
Jonathan and his two disabled sisters were abused by their mother, who repeatedly sedated them with prescription drugs. It probably made their disability much more severe than it would otherwise have been. Jonathan's sister Erin died in 2012, a victim of a deliberate overdose administered by their mother; but her death was passed off as a suicide.
After Jonathan was hurt in a car accident, he had to take opiates and became addicted. His mother encouraged his addiction and even manipulated him into robbing a pharmacy for Tramadol. She killed him by giving him an overdose of opiates and forged a suicide note.
Jonathan's other sister survived their ordeal and was rescued when the murders were discovered.
Perpetrator: Maree Crabtree (Mother), charged with two counts of murder, grievous bodily harm, torture, fraud, and armed robbery.
Source:
Australian mother arrested after she allegedly poisoned her disabled kids
Gold Coast mother killed two adult children for financial gain, police allege
Maree Crabtree 'told disabled son to hold up a chemist' | Daily Mail Online
Mum, 51, charged with murdering her kids told one to rob a chemist
Mother accused of poisoning her disabled adult children to death bagged $500k in insurance
'Killer mum' claimed $500k in insurance for disabled kids
Mum allegedly poisoned two children, prepared suicide note
Queensland mother allegedly murdered her two children with disabilities for money
Mother charged over children's murders
QLD mother charged with murder, torture after allegedly poisoning two children to death
Friend says murdered Jonathon Crabtree was 'full of life'
Jonathan Crabtree tried to call best mate an hour before his death
Australian mother arrested for the alleged murder of her two disabled children
Gold Coast mother killed two adult children for financial gain, police allege
Son of murder-accused had been 'trying to pick up his life' before he was found dead
Pictured: Disabled siblings 'poisoned to death by rat-loving mother'
Australian mum 'poisoned, killed disabled children for financial gain', police claim
Murder-accused mother used prescription drugs to control children: police
Police say murder-accused mum helped son secure $200,000 disability benefits, then staged his suicide
Mum accused of disabled kids' murder said one got Autism from a needle
Australian woman kills two 'disabled' adult children for financial gains
Mum partied as Erin died alone
Father of murdered siblings tried to have his son put in care
The missing Sprite cup in the police case against an accused double murderer