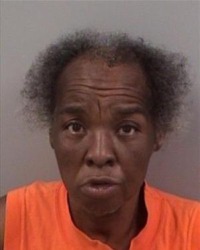 Name: Kathryn Ashe.
Died: June 24, 2016.
Age at death: 66.
Cause of death: Starvation.
Location: Tampa Bay, Florida, USA.
Disability: Physical disability.
Details:
Kathryn, frail and not able to take care of herself, was abandoned by her roommates, who had been acting as caregivers to some extent. They moved out of the house they all lived in, leaving her behind. The house had no air conditioning and was uninhabitably filthy. Though the former roommates stopped in to "check on" her, they never called for medical help even though Kathryn's condition was visibly getting worse. They never helped her or even gave her food or water. Eight to ten days after she was abandoned, Kathryn was dead.
Case status:
Jennifer Susan Poulos and Debra Germain Poulos were both charged with neglect of an elderly or disabled adult. The charges were dropped because the two women were determined not to have been legally responsible for Kathryn's care.
Source:
Pinellas woman starves to death among roaches, rotting garbage
Gulfport Woman's Death Under Investigation
2 arrested for elderly neglect resulting in death
Gulfport police: 66-year-old woman left to die in squalor and heat
Death of 66-year-old Gulfport woman highlights risks of senior citizens who choose to live alone