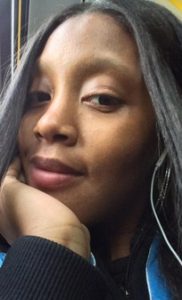 Name: Rebecca Cutler.
Died: February 10, 2016.
Age at death: 26.
Cause of death: Multiple murder.
Location: Willowbrook, New York, USA.
Disability: Bipolar disorder, postpartum depression.
Details:
Rebecca and her three children were stabbed by her boyfriend. Rebecca and her two children, Maiyah and Ziana, died; her third child survived. Her boyfriend tried to claim that because she was bipolar, Rebecca had killed her children and he killed her in self-defense.
Perpetrator: Michael Sykes (Boyfriend), convicted of second-degree murder of Rebecca Cutler; new trial granted for first-degree murders of Maiyah and Ziana.
Source:
Mom killed the 2 kids, not me, testifies defendant in Ramada Inn massacre
Jury selected in hotel massacre murder trial
Man stabbed girlfriend, babies 69 times in S.I. slays: DA
Staten Island stabbing suspect arraigned on 3 counts of murder
Man Convicted of Killing Girlfriend in Hotel Room, But Not Her 2 Kids
Wake To Be Held For Mother, Children Killed In Staten Island Stabbing
New trial, new lawyer for defendant in Ramada Inn massacre