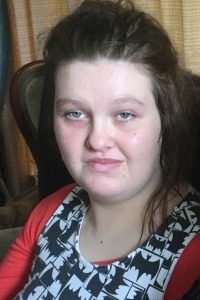 Name: Ruby Isabella Knox.
Died: May 16, 2016.
Age at death: 20.
Cause of death: Murder.
Location: Blenheim, New Zealand.
Disability: Autism, intellectual disability, spina bifida.
Details:
Weeks before the murder, Ruby Knox's mother self-published a book about caring for her disabled daughter. In it, she said that she had "thoughts of 'blowing up the hospital' or of taking 'serious violent action'."
Her mother made good on those statements when she drugged and then smothered Ruby to death.
In her book, Ruby's mother briefly mentions Ruby playing on the piano.
A review of the services available to Ruby and her mother found they were adequate.
Perpetrator: Donella Knox (Mother), pleaded guilty to murder, sentenced to 4 years, scheduled to be released after less than two years.
Source:
The one voice that might have saved Ruby Knox
Blenheim mum Donella Knox jailed for murdering autistic daughter Ruby
Mother jailed for murder of autistic daughter
The Big Read: Case of Donella Knox who murdered autistic daughter Ruby a 'once in a generation case'
Donella Knox published harrowing book a month before murdering autistic daughter
Blenheim woman Donella Knox details the struggles caring for her autistic daughter
Blenheim mother murdered autistic daughter after tolerating years of abuse
Protest for parents of autistic children after Donella Knox sentencing
Supporters plan protest to get Donella Knox out of jail and improve services after she murdered her autistic daughter
Murder of disabled daughter a 'once in a generation' case
Outrage as mum who murdered autistic daughter is jailed for four years
Autistic girl's murder sparks external review
Blenheim woman Donella Knox shuts down protests, wants to 'move on'
Donella Knox: A mother forced to fight for too long
Independent review of Donella and Ruby Knox's treatment set for May
Donella Knox who killed autistic daughter is jailed
Autism NZ calls for respite care overhaul after Donella Knox case
On Donella Knox, her disabled daughter, and the so-called 'mercy killing'
No Excusing the Murder of Autistics!
Health service review prompted by murder of autistic daughter to begin
Ruby Knox murder case: DHB reveals review details
Review of disability services about to start following Ruby Knox murder
'Mercy killing' mother Donella Knox to read review prompted by daughter's death
Review prompted by Ruby Knox murder blasts NZ's disability care
Mum who killed autistic daughter to be released from prison