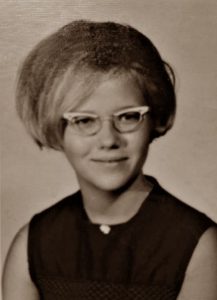 Name: Sharon Lynn McCleary.
Died: June 13, 2018.
Age at death: 63.
Cause of death: Gunshot.
Location: Trenton, Ohio, USA.
Disability: Blind.
Details:
Sharon lived with her daughter and her daughter's boyfriend, and another daughter was visiting. Her daughter's boyfriend was under investigation for the murder of Maegan Motter (age 27, unrelated) when police came to knock on her door. The man took her and her daughters hostage. A standoff between him and SWAT ensued; he was eventually persuaded to release Sharon's daughters. However, he fatally shot Sharon, and when the police tried to get in he attempted suicide and was arrested.
Sharon was a religious woman who loved game shows.
Case status:
James Edward Geran (Daughter's boyfriend), convicted of murder, sentenced to life without parole.
Source:
Double murder charge for man accused of killing girlfriend's mom
Sheriff: Double murder suspect in standoff will face several charges
Sharon Lynn McCLEARY's Obituary on Dayton Daily News
Court docs: Middletown man told girlfriend about first homicide
'I do not want this monster to get out': Families emotional as Middletown man sentenced to life for killing 2 women
Middletown murder victim's sister: 'She couldn't defend herself if she wanted to'
Life in prison for man who murdered two women in Butler County
She was blind and couldn't feed herself. Her daughter's boyfriend shot her in the head.