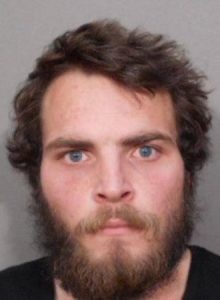 Name: Tyson Timothy Clark-Robertson.
Died: July 20, 2016; body found April 11, 2017.
Age at death: 24.
Cause of death: Head trauma.
Location: Mayfield, Tasmania, Australia.
Disability: Unspecified; received disability pension.
Details:
Tyson lived with his ex-girlfriend, who had recently started dating their housemate. The housemate became angry and hit him in the head with a hammer, killing him. They buried him in a shallow grave. For the next seven months, they pretended Tyson was still alive by impersonating him on social media and stole his disability pension from his bank account.
Case Status:
Ian Rosewall, pleaded guilty to murder, sentenced to 12.5 to 22 years.
Renae Lorraine Donald (Ex-girlfriend), pleaded guilty to being an accessory after the fact to murder, sentenced to 3-6 years.
Source:
STATE OF TASMANIA v RENEE LORRAINE DONALD, COMMENTS ON PASSING SENTENCE
Murderer 'lost it' after victim's 'paedo dog' comment, court hears
Human remains found at Launceston house, three charged